Slings - carrying light
Altura Bicycle Handlebar Bag
This is my original daily carry bag. Although it has a rigid frame there is no padding. One long interior pocket fastened by Velcro and two smaller pockets on each side. The mesh side pockets on the out side need the content secured as things fall out. The top has a large mesh pocket and some padding.


Normally used on the bicycle carrying locks and chains and when shopping in general so often gets stuffed out with purchases.


The zip is covered by a flap and remains water resistance even in heavy rain.

26 x 16. 5 x 14.5 cm, 700 grams. 6.22 litres. Similar bags from KlickFix are £45-65.
Without the water bottle and solar power pack it is 3787 grams. It ought to have some padding and separating material is carried like this.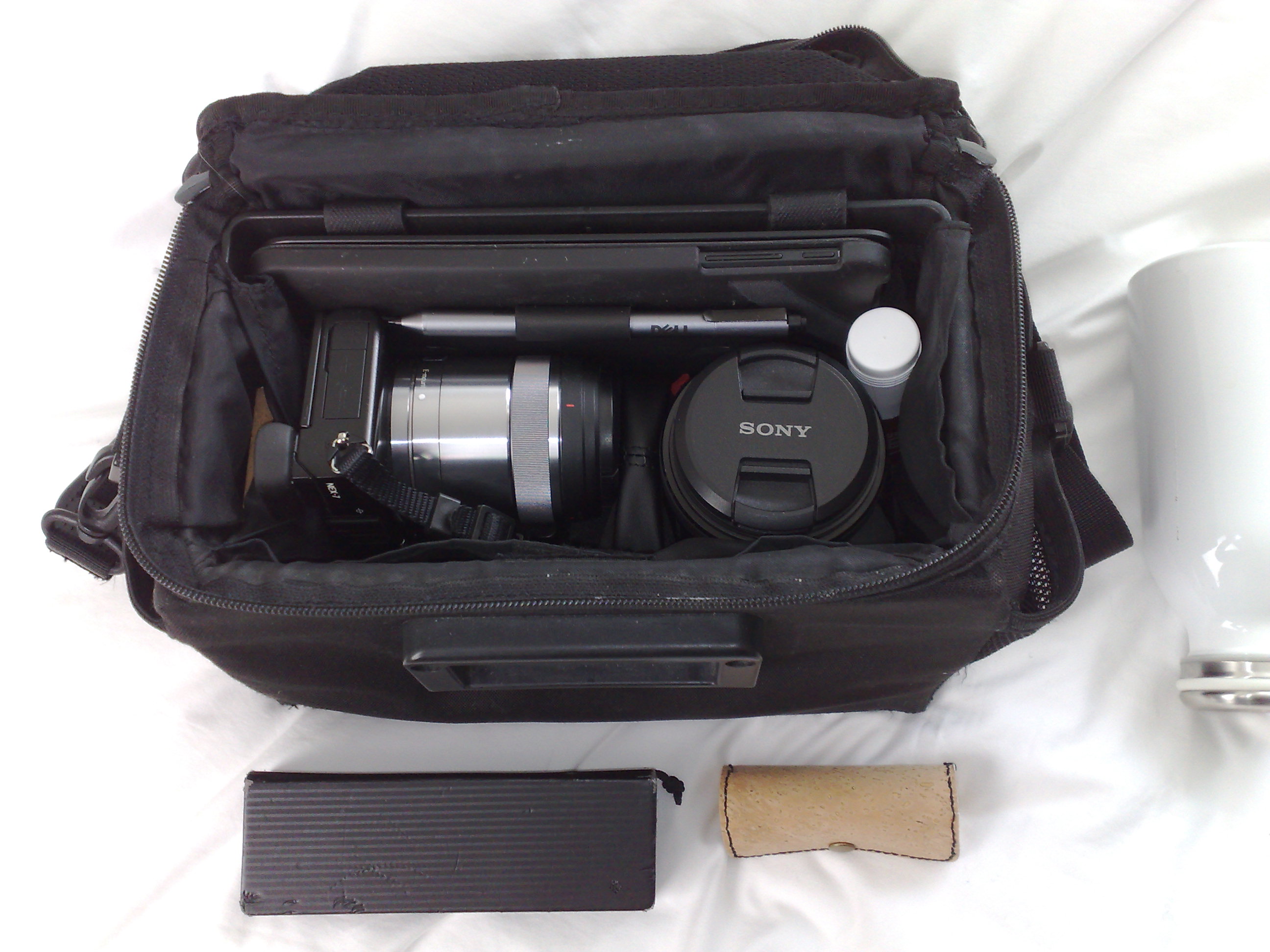 Although it can hold the battery pack and water bottle in the side pockets they would need additional secure straps to lock in place. This is now 5097 grams. 4673 grams with out battery pack and with smaller flask.
---

Last updated 23rd May 2021